We connect home buyers and sellers with real estate professionals in
Olympia and many other Washington Cities
Olympia is the capital of Washington. The first recorded visit by Europeans was in 1792 when Peter Puget and a crew from the British Vancouver Expedition charted the site. Birthplace of riot grrl music and home to an energetic independent art and music scene, Olympia is a hub of innovative cultural movements. The nontraditional Evergreen State College draws young pioneers and artists while the surrounding landscape of Puget Sound beckons the environmentally aware to its embrace.
LDS Population
LDS Members make up 4.34% of the population of Olympia, WA. In the state of Washington there are 149,089 members in 36 stakes, 253 wards, 50 branches, 3 missions, and 3 temples.
LDS History
In 1852, John Bozarth, a Church member who had lived in Nauvoo, Ill., settled on the Lewis River in Washington Territory. In 1854 four missionaries serving in California, John Hughes, Clark Faben, Alfred Bybee, and Silas Harris, were sent to labor in the Washington and Oregon territories. Many Church members worked on the construction of the Northern Pacific and Oregon Short Line railroads in the 1880s and a few later moved into the Northwest.
LDS
REALTORS

Olympia, WA Area
A FREE service connecting you with experienced LDS Real Estate Agents in Olympia, Lacey, Tumwater, Yelm Enumclaw, Bonney Lake, Elma, Chehalis, Montesano, Aberdeen and more.
As seen on BYU-TV, we understand your family needs and concerns about food storage, ward boundaries, seminary and more. Find an LDS Realtor now!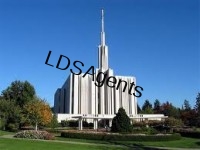 Seattle Washington Temple
61 miles NE of Olympia
Family Friendly
There is something for everyone in Olympia. Enjoy an area rich in history, culture, adventure, sports, and museums. With 40 city parks incorporating 963 acres as well as a vast, municipally-funded public art collection, the city is a study in inventive and ecological civil design.
Olympia was incorporated on January 28, 1859. The population was documented as 46,478 in the 2010 census. The city borders Lacey, to the East, and Tumwater to the South. Olympia is a major cultural center of the Puget Sound region.