We connect home buyers and sellers with real estate professionals in
Bellingham and many other Washington Cities
Bellingham is acclaimed for its small-city flavor, easy access to outdoor opportunities in the San Juan Islands and North Cascades Mountains as well as proximity to the cosmopolitan cities of Vancouver, in British Columbia, and Seattle.
LDS Population
LDS Members make up 2.70% of the population of Bellingham, WA. In the state of Washington there are 149,089 members in 36 stakes, 253 wards, 50 branches, 3 missions, and 3 temples.
LDS History
In 1852, John Bozarth, a Church member who had lived in Nauvoo, Ill., settled on the Lewis River in Washington Territory. In 1854 four missionaries serving in California, John Hughes, Clark Faben, Alfred Bybee, and Silas Harris, were sent to labor in the Washington and Oregon territories. Many Church members worked on the construction of the Northern Pacific and Oregon Short Line railroads in the 1880s and a few later moved into the Northwest.
LDS
REALTORS

Bellingham, WA Area
A FREE service connecting you with experienced LDS Real Estate Agents in Bellingham, Burlington, Sedro Woolley, Mt. Vernon, Marysville, Anacortes and more.
As seen on BYU-TV, we understand your family needs and concerns about food storage, ward boundaries, seminary and more. Find an LDS Realtor now!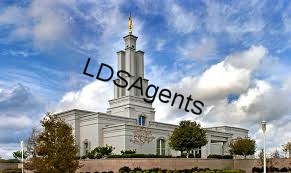 Vancouver BC Temple
52 miles NW of Bellingham
Family Friendly
Bellingham – Be inspired by magnificent scenery. Be challenged by a culture of outdoor recreation including hiking, biking, running, climbing, camping, kayaking, sailing, golf and snow sports. Be entertained by artists and musicians in charming villages and venues. Be playful at uncrowded shorelines, parks and family attractions.
Bellingham is the twelfth-largest city in Washington, with 80,885 residents at the 2010 Census, or fifth-largest by metropolitan area after Seattle-Tacoma, the northern side of the Portland metropolitan area, Spokane metro area, and the Tri-Cities.