We connect home buyers and sellers with real estate professionals in
Pittsburgh and many other Pennsylvania Cities
Pittsburgh is known as both "the Steel City" for its more than 300 steel-related businesses and "the City of Bridges" for its world-record 446 bridges. Rich legacies have earned Pittsburgh the title of America's "most livable city" by Places Rated Almanac, Forbes, and The Economist while inspiring National Geographic and Today to name the city a top world destination.
LDS Population
LDS Members make up 0.40% of the population of Pittsburgh. The state of Pennsylvania has 49,743 members in 10 stakes, 1 district, 75 wards, 39 branches, and 2 missions and one temple in Philadelphia expected to be completed in 2016.
LDS History
Pennsylvania was the site of some of the most transcendent events of the early Restoration. Joseph Smith and his wife Emma spent most of the time between December 1827 and August 1830 living in Harmony (present-day Oakland). While there the Prophet translated the bulk of the Book of Mormon, with Emma, Martin Harris, and Oliver Cowdery as scribes. On 15 May 1829, Joseph and Oliver were ordained to the Aaronic Priesthood by John the Baptist on the banks of the Susquehanna River, after which he directed the two to immerse each other in the first authorized baptisms of this dispensation. Shortly thereafter, Peter, James, and John appeared to Joseph and Oliver in the same vicinity and conferred upon them the Melchizedek Priesthood. In addition, 15 of the revelations in the Doctrine and Covenants were received while the Smiths lived in Harmony.
LDS
REALTORS

Pittsburgh, PA Area
A FREE service connecting you with experienced LDS Real Estate Agents in Pittsburgh and the surrounding area.
As seen on BYU-TV, we understand your family needs and concerns about food storage, ward boundaries, seminary and more. Find an LDS Realtor now!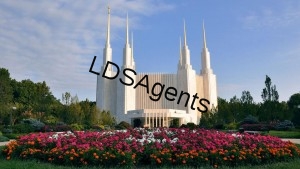 Washington DC Temple
240 miles SE of Pittsburgh
Family Friendly
The Pittsburgh region has a plethora of internationally regarded museums, medical centers, parks, research infrastructure, libraries, and a vibrantly diverse cultural district.
Pittsburgh is the seat of Allegheny County and with a population of 306,211 is the second-largest city in the U.S. state of Pennsylvania. With a metropolitan CSA population of 2,661,369, it is the largest in both the Ohio Valley and Appalachia and the 20th-largest in the U.S.