We connect home buyers and sellers with real estate professionals in
Medford and many other Oregon Cities
Medford has beauty everywhere you look. In the late spring/early summer the snow on the slopes of Mount McLoughlin melt away into a formation called the "angel wings," which Native American tribes interpreted as an osprey, an indicator of the beginning of salmon run.
LDS Population
LDS Members make up 4.25% of Medford's population. The Medford Oregon Temple is located midway between the Oakland California and Portland Oregon temples. As of 2010 it served nine stakes in northern California and Oregon.
LDS History
Joseph Smith founded the church in 1830 in Fayette, N.Y., during the religious revival known as the Second Great Awakening. In 1838, he ignored Sen. Henry Clay's suggestion that the saints settle in Oregon Territory. Utah, of course, won the coin toss. Mormons are the second largest religious group in Oregon. Currently there are 149,089 members in 36 stakes,253 wards, 50 branches, 3 missions, and 2 temples in Oregon.
LDS
REALTORS

Medford, OR Area
A FREE service connecting you with experienced LDS Real Estate Agents in Medford, Grants Pass, Ashland, White City, and the surrounding area.
As seen on BYU-TV, we understand your family needs and concerns about food storage, ward boundaries, seminary and more. Find an LDS Realtor now!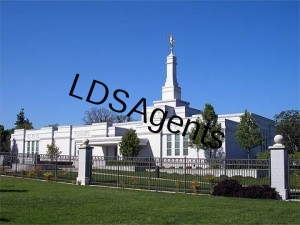 Medford Oregon Temple
3.5 miles W of the Airport
Family Friendly
Medford has a wide range of activities for the young at heart And the whole family to enjoy. Southern Oregon begins where the verdant lowlands of the Willamette Valley give way to a complex collision of mountains, rivers, and ravines.
Medford, Oregon has a population 74,907 people. The city was named in 1883 by David Loring, civil engineer and right-of-way agent for the Oregon and California Railroad for his home town of Medford, Massachusetts, and in recognition of its supposed position on the middle ford of Bear Creek.