We connect home buyers and sellers with real estate professionals in
Tulsa and many other Oklahoma Cities
Tulsa was first settled between 1828 and 1836 by the Lochapoka Band of Creek Native American tribe. For most of the 20th century, the city held the nickname "Oil Capital of the World" and played a major role as one of the most important hubs for the American oil industry. Tulsa, along with several other cities, claims to be the birthplace of U.S. Route 66 and is also known for its Western Swing music.
LDS Population
LDS Members make up 1.38% of the population in Tulsa. The state of Oklahoma has 45,008 members, seven stakes, 57 wards, 25 branches, two missions, and one temple in Oklahoma City.
LDS History
In the late 1840s, George Miller, a former bishop who delayed going to the West, traveled from Winter Quarters to visit his son in Texas. He and two other members with him, Joseph Kilting and Richard Hewitt, found construction work available in the Cherokee Nation. They arrived in Tahlequah on July 9, 1847, and began to build houses. They also began to teach others about the Mormon faith, but antagonism forced Miller to leave in December. Hewitt and Kilting remained to work. In 1855, Orson Spencer and James McGaw visited the Indian Territory from St. Louis, Missouri, and on April 8, five more missionaries were sent from Salt Lake City, and four from St. Louis. The Indian Territory Mission was created and placed under the leadership of Miller on June 26, 1855.
LDS
REALTORS

Tulsa, OK Area
A FREE service connecting you with experienced LDS Real Estate Agents in Tulsa and the surrounding area.
As seen on BYU-TV, we understand your family needs and concerns about food storage, ward boundaries, seminary and more. Find an LDS Realtor now!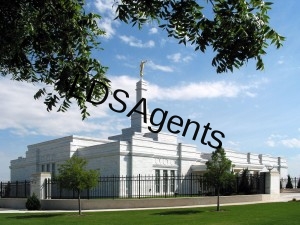 Oklahoma City Temple
106 miles SW of Tulsa
Family Friendly
Tulsa is "the heart of Oklahoma", with plenty of fine arts, culture and recreation. Whether it is World Class art, opera and ballet or just an escape to the zoo, the City has a lot to offer.
Tulsa is the second-largest city in the U.S. state of Oklahoma and 46th-largest city in the United States. With a population of 393,987, it is the principal municipality of the Tulsa Metropolitan Area, a region with 951,880 residents.