We connect home buyers and sellers with real estate professionals in
Winston-Salem and many other North Carolina Cities
Winston-Salem is called the "Twin City" for its dual heritage and "City of the Arts and Innovation" for its dedication to fine arts and theater and technological research. Many locals refer to the city as "Winston" in informal speech. "The Dash" is referenced from the hyphen between Winston and Salem and was popularized by the nickname of the local minor league baseball team, the Winston-Salem Dash.
LDS Population
LDS Members make up 0.84% of the population of Winston-Salem. The state of North Carolina has 71,737 members in 15 stakes, 102 wards, 42 branches, 2 missions, and 1 temple in Raleigh.
LDS History
The first known missionary to enter North Carolina was Jedediah M. Grant. On 18 May 1838, he reported that he had preached for six months. On 12 July 1845, he had organized a conference of 200 members in seven branches. Little work was done in North Carolina until March 1868 when a Southern convert, Henry G. Boyle, reported that he had held 40 public meetings, baptized 30 members and organized the Surrey County Branch. The Southern States Mission was created on 9 October 1876 to include North Carolina. Anti-Mormon sentiment in North Carolina was occasionally strong. On 16 January 1906, a newly completed meetinghouse on Harker's Island was burned, and the missionaries were driven out by a mob but after the turn of the century, public attitudes generally improved and missionaries were offered more freedom to preach.
LDS
REALTORS

Winston-Salem, NC Area
A FREE service connecting you with experienced LDS Real Estate Agents in Winston-Salem, Lewisville, Clemmons, Kernersville, High Point and the surrounding areas.
As seen on BYU-TV, we understand your family needs and concerns about food storage, ward boundaries, seminary and more. Find an LDS Realtor now!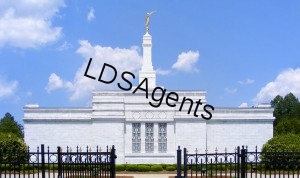 Raleigh NC Temple
104 miles E of Winston-Salem Area
Family Friendly
From charming cobblestone streets at our historic sites and museums to our avant garde art galleries and eclectic shops, Winston-Salem holds allure for many. Whether its arts and history, or our array of outdoor adventures there's places to explore and enjoy and adventures that await you.
Winston-Salem is a city in the U.S. state of North Carolina, with a population of 229,617. Winston-Salem is the county seat and largest city of Forsyth County and the fifth largest city in the state.