We connect home buyers and sellers with real estate professionals in
Reno and many other Nevada Cities
Known as Nevada's "other" gambling and resort town, Reno is also home to the University of Nevada- Reno and offers many fun and exciting things to see and do as nature is always calling!
LDS Population
LDS Members make up 4.56% of the population. The state of Nevada has 178,737 members in 37 stakes, 295 wards and 29 branches, 3 missions, and 2 temples.
LDS History
Nevada's first permanent white settlement, Mormon Station (later Genoa), was founded in 1850 in what is now western Nevada, a region that became part of Utah Territory the same year. Soon other Mormon settlements were started there and in Las Vegas Valley. The Las Vegas mission failed, but the farming communities to the northwest succeeded, even though friction between Mormons and placer miners in that area caused political unrest. Most of the Mormons in western Nevada departed in 1857, when Salt Lake City was threatened by an invasion of federal troops.
LDS
REALTORS

Reno, NV Area
A FREE service connecting you with experienced LDS Real Estate Agents in Reno, Sparks, Carson City, Sun valley, South Lake Tahoe, Incline Village, Fallon, and other cities.
As seen on BYU-TV, we understand your family needs and concerns about food storage, ward boundaries, seminary and more. Find an LDS Realtor Now!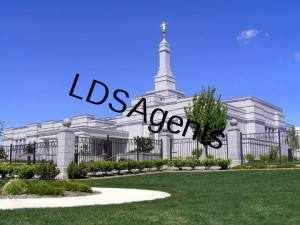 Reno Nevada Temple
2000 Beaumont Parkway
Family Friendly
Be sure to visit the Terry Lee Wells Nevada Discovery Museum, Damonte Ranch Park, Reno Aces Ballpark, Animal Ark, and the May Great Basin Adventure with your family. With the mountains and Lake Tahoe so close there is always an adventure waiting to happen!
Reno is the most populous Nevada city outside of the Las Vegas metropolitan area. It has a population of 225,221.The city sits in a high desert valley at the foot of the Sierra Nevada.