We connect home buyers and sellers with real estate professionals in
St. Louis and many other Missouri Cities
St. Louis is on the Mississippi River and is a major United States port on the eastern line of the state of Missouri. St. Louis is known as a city of neighborhoods and each one offers its own vibe, from sleek and sophisticated to hip and trendy.
LDS Population
LDS Members make up .22% of the St. Louis population. Missouri has 67,943 members, 2 Missions,151 Congregations, 2 Temples and 45 Family History Centers.
LDS History
In 1831, Mormon founder Joseph Smith declared that the righteous would gather in Independence, Mo. to greet the Second Coming of Jesus Christ. Far West was the largest Mormon settlement in Missouri. A site for a temple was dedicated at this location .Liberty Jail is where Joseph Smith and others were unjustly imprisoned from December 1838 to April 1839.
LDS
REALTORS

St. Luis, MO Area
A FREE service connecting you with experienced LDS Real Estate Agents in St. Louis and the surrounding areas.
As seen on BYU-TV, we understand your family needs and concerns about food storage, ward boundaries, seminary and more. Find an LDS Realtor now!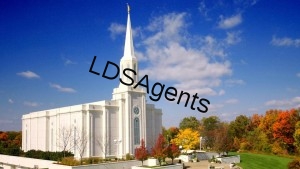 Saint Louis Missouri Temple
18 miles W of St. Louis
Family Friendly
St. Louis has plenty of kid-friendly, family-oriented activities, that kids of all ages will enjoy. Whether it's Critter Stuff like an animal encounter or trip to the Zoo, Fun Stuff including amusement and water parks, Wacky Stuff to explore, Artsy Stuff where you can dig in and get your hands dirty or Smart Stuff that combines entertainment and education – you can find something just right for your family in St. Louis!
St. Louis, with a population of 318,172 in July 2012, makes it the 58th-largest U.S. city in 2012. The metropolitan St. Louis area, known as Greater St. Louis, is the 19th-largest metropolitan area in the United States with a population of 2,900,605.