We connect home buyers and sellers with real estate professionals in
Flint and many other Michigan Cities
Flint is located along the Flint River, 66 miles northwest of Detroit. Flint is best known as the birthplace of General Motors and its numerous GM factories. There is semi-pro football at Atwood Stadium with the Flint Fury. Atwood is an 11,000+ seat stadium in downtown Flint which has hosted many events, including baseball.
LDS Population
LDS Members make up 0.60% of the population of Flint. In the state of Michigan there are 42,422 members, 8 stakes, 65 wards, 1 district, 43 branches, 42 Family History Centers, 2 missions, and 1 temple located in Detroit.
LDS History
The Church of Jesus Christ of Latter-day Saints in Michigan began with the Mack family. Almira Mack Scobey had gone to Kirtland, Ohio to visit her cousin Joseph Smith and there they joined the church. On June 7, 1831 Doctrine and Covenants Section 52 was received which among other things commanded another one of Mack Scobey's cousins Hyrum Smith and also John Murdock to go to Detroit and preach the gospel on the way to Jackson County, Missouri. These two brethren went to Michigan in company with Mack Scobey and Hyrum's (and Joseph's) mother, Lucy Mack Smith. They were also accompanied by Lyman Wight and John Corrill. The missionaries eventually went to Pontiac where they had much success, baptizing several people, including David Dort, the husband of one of the Mack sisters.
LDS
REALTORS

Flint, MI Area
A FREE service connecting you with experienced LDS Real Estate Agents in Flint and the surrounding area.
As seen on BYU-TV, we understand your family needs and concerns about food storage, ward boundaries, seminary and more. Find an LDS Realtor now!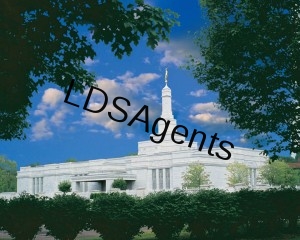 Detroit Michigan Temple
46 miles S of Flint in Bloomfield Hills
Family Friendly
Big enough to have an energized urban feel but small enough to cover by foot, Flint is in the midst of an exciting renaissance. Traverse its walkable downtown and take in its classic brick streets and scenic architecture. All just an hour away from Detroit, Lansing and Ann Arbor.
According to the 2010 census, Flint has a population of 102,434, making it the seventh largest city in Michigan. Flint is the county seat of Genesee County in the Flint/Tri-Cities region of Michigan. Genesee County comprises the entirety of Flint's metropolitan area, the fourth largest metropolitan area in Michigan with a population of 425,790 in 2010.