We connect home buyers and sellers with real estate professionals in
Detroit and many other Michigan Cities
Detroit serves as a major port on the Detroit River connecting the Great Lakes system to the Saint Lawrence Seaway. The Detroit metropolitan region currently holds roughly one-half of the state's population. From 1805 to 1847, Detroit was the capital of Michigan. The city's riverfront is the focus of much development and is a mainstay in the city's plan to enhance its economy through tourism.
LDS Population
LDS Members make up 0.34% of the population of Detroit. In the state of Michigan there are 42,422 members, 8 stakes, 65 wards, 1 district, 43 branches, 42 Family History Centers, 2 missions, and 1 temple located in Detroit.
LDS History
The Church of Jesus Christ of Latter-day Saints in Michigan began with the Mack family. Almira Mack Scobey had gone to Kirtland, Ohio to visit her cousin Joseph Smith and there they joined the church. On June 7, 1831 Doctrine and Covenants Section 52 was received which among other things commanded another one of Mack Scobey's cousins Hyrum Smith and also John Murdock to go to Detroit and preach the gospel on the way to Jackson County, Missouri. These two brethren went to Michigan in company with Mack Scobey and Hyrum's (and Joseph's) mother, Lucy Mack Smith. They were also accompanied by Lyman Wight and John Corrill. The missionaries eventually went to Pontiac where they had much success, baptizing several people, including David Dort, the husband of one of the Mack sisters.
LDS
REALTORS

Boston, MA Area
A FREE service connecting you with experienced LDS Real Estate Agents in Detroit and the surrounding area.
As seen on BYU-TV, we understand your family needs and concerns about food storage, ward boundaries, seminary and more. Find an LDS Realtor now!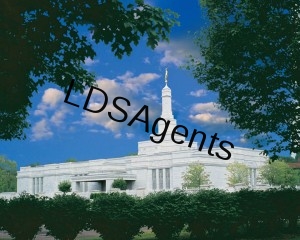 Detroit Michigan Temple
23 Miles NW of Detroit
Family Friendly
Gotta thing for cars, culture, gaming, music or sports? Detroit has your back with loads of thrilling events and mainstay attractions that cover every category. Metro Detroit is humming with so many things to do that you'll have a hard time deciding what to do next!
About 713,777 people call Detroit home. Detroit is the most populous city in Michigan, and is the seat of Wayne County, the most populous county in the state and the largest city on the United States-Canada border. It is a primary business, cultural, financial and transportation center in the Metro Detroit area, a region of 5.2 million people.