We connect home buyers and sellers with real estate professionals in Ames and many other Iowa Cities.
Ames is the home of Iowa State University of Science and Technology, a public research institution with leading Agriculture, Design, Engineering, and Veterinary Medicine colleges. ISU is the nation's first designated land-grant university, and the birthplace of the Atanasoff–Berry Computer, the world's first electronic digital computer.
LDS Population
LDS Members make up 1.00% of the population of Ames. The state of Iowa has 24,614 members in 7 stakes, 37 wards, 32 branches, and 1 mission.
LDS History
Emigrating saints reached the eastern bluffs of the Missouri River on 14 June 1846 and established Kanesville, later called Council Bluffs. It was there on 13 July 1846 that nearly 500 men from the "Camp of Israel" were mustered in for military service into the Mormon Battalion. At Kanesville Oliver Cowdery helped establish the restored gospel. Iowa remained in the Northern States Mission until 1960 when it was transferred to the Central States Mission. The first permanent stake in Iowa, the Cedar Rapids Stake, was created in 1966. The Des Moines Stake followed in 1970. For a short time, Iowa became part of the Missouri Independence Mission, until it was reassigned to the Iowa Des Moines Mission in 1976.
LDS
REALTORS

Ames, IA Area
A FREE service connecting you with experienced LDS Real Estate Agents in Ames, Des Moines, and the surrounding area.
As seen on BYU-TV, we understand your family needs and concerns about food storage, ward boundaries, seminary and more. Find an LDS Realtor now!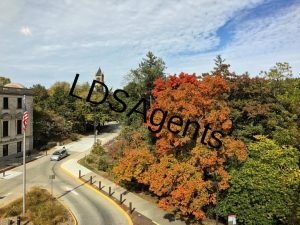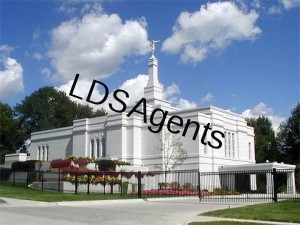 Winter Quarters Nebraska Temple
174 miles SW in Omaha
Family Friendly
In Ames you can find local shopping treasures in our downtown boutiques. Hang out in one of the 35 woodland parks. Hop on more than 30 miles of bike and pedestrian trails. Take a swing at one of the five different golf courses. Or do what they do best and cheer for the best college teams in the nation!
Ames is located in the central part of the U.S. state of Iowa in Story County. Lying approximately 30 miles north of Des Moines, it had a 2010 population of 58,965. The U.S. Census Bureau designates the Ames metropolitan statistical area as encompassing all of Story County.