We connect home buyers and sellers with real estate professionals in Chicago and many other Illinois Cities.
From towering skyscrapers overlooking sandy beaches, to sun-filled baseball games at Wrigley Field, twilight concerts in Millennium Park and free fireworks at Navy Pier — summer in Chicago can't be beat!
LDS Population
LDS Members make up .32% of Chicago's population. There are 5 stakes in the metropolitan area and the Chicago Temple is located 15 miles north of downtown in Glenview.
LDS History
Part of the 1842 correspondence between church founder Joseph Smith and the Chicago Democrat's John Wentworth became the Mormon Church's Articles of Faith. The Church opened a 500-foot exhibit in the Hall of Religions at the Century of Progress World's Fair in Chicago, Ill. The exhibit was prepared by famed LDS sculptor Avard Fairbanks.
LDS
REALTORS

Chicago, IL Area
A FREE service connecting you with experienced LDS Real Estate Agents in Chicago, Naperville, Lake Forest, Schaumberg, Rockford and other cities.
As seen on BYU-TV, we understand your family needs and concerns about food storage, ward boundaries, seminary and more. Find an LDS Realtor now!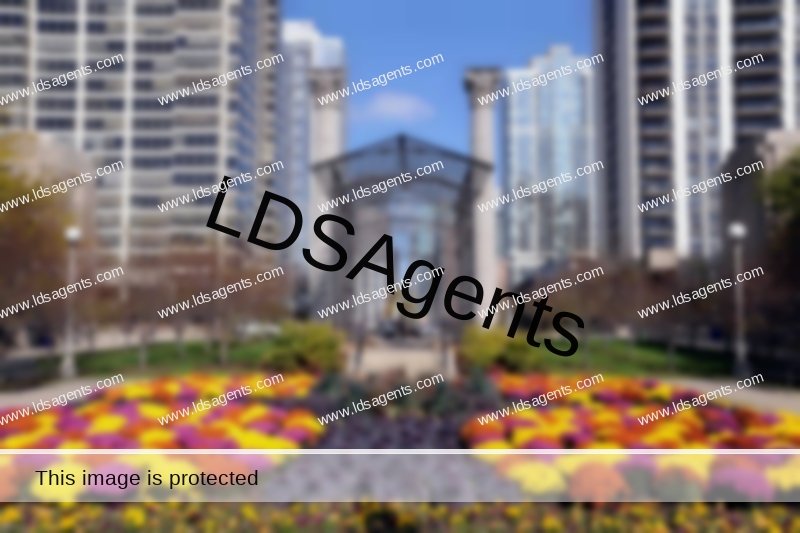 Chicago Illinois Temple
Glenview, Il – 15 miles N of Chicago
Family Friendly
Enjoy the great outdoors with a Chicago Architecture Foundation river boat tour; a play date with the animals at Lincoln Park Zoo; or an alfresco lunch with the stellar skyline in view on a rooftop patio. Many museums, concert halls and theaters provide all the culture of a first class city.
The Chicago metropolitan area has a population of 2,714,856. During its first century as a city, Chicago grew at a rate that ranked among the fastest growing in the world. Within the span of forty years, the city's population grew from slightly under 30,000 to over 1 million by 1890. Within fifty years of the Great Chicago Fire of 1871, the population had tripled to over 3 million.