We connect home buyers and sellers with real estate professionals in Idaho Falls and many other Idaho Cities.
Idaho Falls is on the Snake River. It serves as a hub to all of eastern Idaho and much of western Wyoming. Due to its relative economic vitality, high quality of life, and proximity to world-class outdoor recreation, it is often featured in various publications' lists of "best places to live."
LDS Population
LDS Members make up 56.90% of the population of Idaho Falls. The state of Idaho has 414,182 members in 121 stakes, 979 wards and 98 branches, 2 missions, and 5 temples. Idaho has the third most Mormons of any U.S. state (after Utah and California), and the second-highest percentage of Mormons (after Utah).
LDS History
Latter-day Saints first attempted settlement in what is now Idaho at Fort Limhi (later spelled Lemhi) on 15 June 1855 but that was abandoned in late March 1858. A second LDS colonization effort began in 1859 when a group of Utah saints began claiming and improving land near Franklin. The Bear River Massacre, reputedly the worst one-day killing of Native Americans in U.S. history, took place several miles northwest of Franklin on 29 January 1863. Responding to complaints regarding Indian attacks on emigrants, settlers, miners and cattle, federal troops from Fort Douglas in Salt Lake City killed about 300 natives in an early morning attack. Residents of Franklin nursed the troops' wounds as they returned to Fort Douglas. A few settlers were permitted to return to the massacre site and rescue surviving adult Natives and three small children.
LDS
REALTORS

Idaho Falls, ID Area
A FREE service connecting you with experienced LDS Real Estate Agents in Idaho Falls and the surrounding area.
As seen on BYU-TV, we understand your family needs and concerns about food storage, ward boundaries, seminary and more. Find an LDS Realtor now!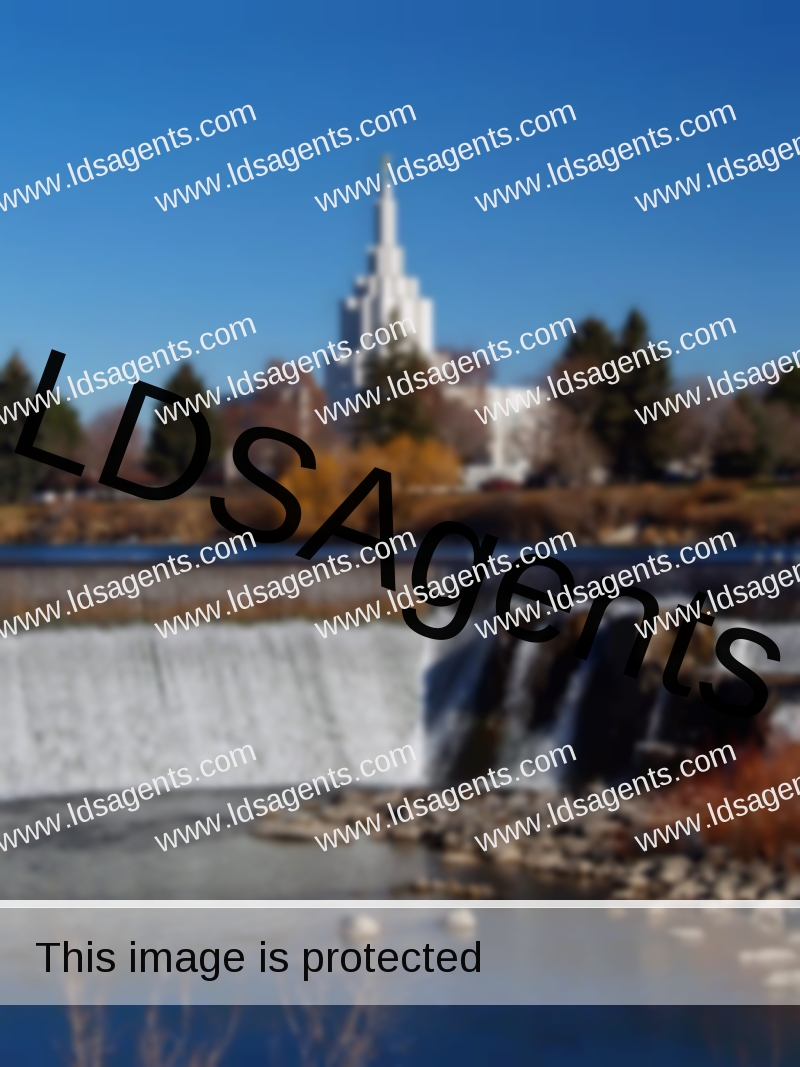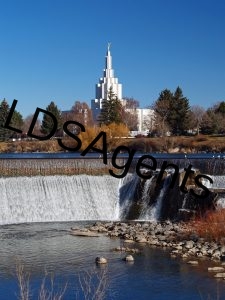 Idaho Falls Temple
Idaho Falls
Family Friendly
Nestled among the Rocky Mountains in the Snake River Plain, beneath the shadow of the Grand Tetons, Idaho Falls is a place worth exploring. With western hospitality, a booming economic base, a diverse arts community and a backyard filled with recreational opportunities you'll keep plenty busy.
About 56,813 people live in Idaho Falls. It is the state's largest city outside the Boise metropolitan area and the third-largest metro area behind Boise City-Nampa and Coeur d'Alene.