We connect home buyers and sellers with real estate professionals in Honolulu and many other Hawaii Cities.
Honolulu is the state capital and the most populous city in the U.S. state of Hawaii. Situated on the island of Oahu, it is known worldwide as a major tourist destination; Honolulu is the main gateway to Hawaii and a major gateway into the United States of America. Waikiki Beach welcomes people of all ages.
LDS Population
LDS Members make up 5.11% of the population of Honolulu. The Laie Hawaii Temple is the fifth oldest temple worldwide. In the state of Hawaii there are 69,872 members, 15 stakes, 124 wards, and 10 branches, and there is one mission.
LDS History
The first ten Mormon missionaries departed San Francisco for Hawaii during the California Gold Rush on the ship Imaum of Muscat, arriving on December 12, 1850, in Honolulu Harbor of what was then known as the Sandwich Islands. A new phase of development for Laie began when the sugar plantation of that name was purchased by George Nebeker, the president of the Hawaiian Mission of The Church of Jesus Christ of Latter-day Saints. The Latter-day Saints in Hawaii were then encouraged to move to this location. This purchase occurred in 1865. The first LDS Church missionary to have success among the Hawaiians was George Q. Cannon.
LDS
REALTORS

Honolulu, HI Area
A FREE service connecting you with experienced LDS Real Estate Agents in Honolulu and the surrounding area.
As seen on BYU-TV, we understand your family needs and concerns about food storage, ward boundaries, seminary and more. Find an LDS Realtor now!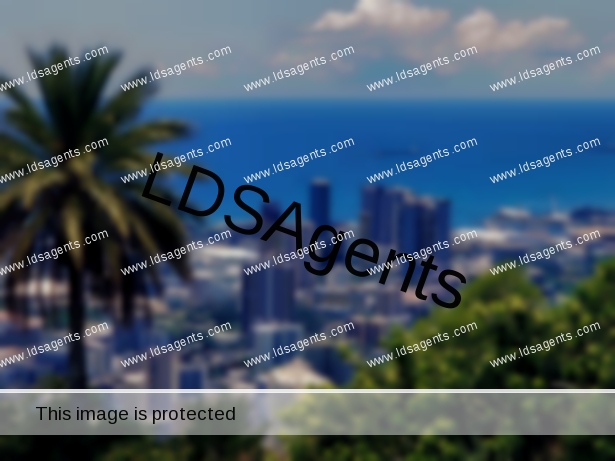 Laie Hawaii Temple
33 miles N of Honolulu
Family Friendly
Honolulu has it all. World famous Waikiki Beach welcomes thousands of visitors a year. This is the home of some of Hawaii's most historic places from Iolani Palace to the Kawaiahao Churc. Honolulu is also Hawaii's hot spot for arts, culture and entertainment.
About 390,738 people call Honolulu home. Honolulu is both the southernmost and westernmost major United States city. For statistical purposes, the U.S. Census Bureau recognizes the approximate area commonly referred to as "City of Honolulu" as a census county division.