We connect home buyers and sellers with real estate professionals in Peachtree City and many other Georgia Cities.
Peachtree City has a system of golf cart paths which spider across the town and provide a secondary means of access to almost any destination within city limits. Over 9,000 households own a golf cart, more than any other city in the world, and use them as an extra vehicle for local transportation.
LDS Population
LDS Members make up 1.29% of the population of Peachtree City. The state of Georgia has 77,948 members in 15 stakes, 112 wards, 39 branches, 3 missions, and 1 temple. In 1957, the Atlanta Stake was created.
LDS History
In 1843, missionary work was briefly opened in Georgia by Elder John U. Eldredge. Other missionaries followed to preach and to campaign for Joseph Smith in his presidential bid. Missionary work in Georgia resumed in 1878. The Southern States Mission headquarters was established in Rome (60 miles north of Atlanta). One early convert to the Church donated land and built a chapel at Mormon Springs in Haralson County. Unable to secure protection for missionaries, the church pulled out all missionaries in Georgia for the next decade. Missionaries returned to Georgia in 1899, but slowly and cautiously due to disease and persecution. LeGrand Richards, later a member of the Quorum of the Twelve, served as Southern States Mission mission president from 1934-1937, and wrote the outline for 'A Marvelous Work and a Wonder' while in Atlanta.
LDS
REALTORS

Bentonville, AR Area
A FREE service connecting you with experienced LDS Real Estate Agents in Peachtree City and the surrounding area.
As seen on BYU-TV, we understand your family needs and concerns about food storage, ward boundaries, seminary and more. Find an LDS Realtor now!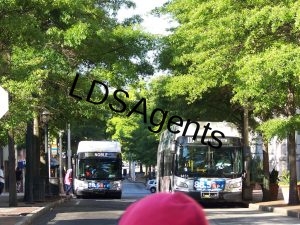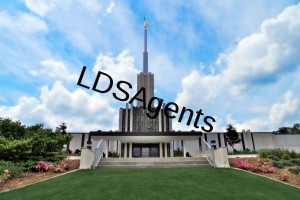 Atlanta Georgia Temple
31 miles N of Peachtree City
Family Friendly
Enjoy over 24 square miles of resort-style living and 90 miles of multi-use recreational and golf cart paths. Peachtree City's green lifestyle offers a unique setting for outdoor recreation, leisure activities & much more.
About 34,364 people call Peachtree City home. In the 1950′s a group of real estate developers amassed over 12,000 acres in Fayette County to build a planned community. Peachtree City was chartered March 9, 1959. The city was planned to be developed into villages, each with its own shopping areas, elementary schools, recreational parks, facilities and more.