We connect home buyers and sellers with real estate professionals in West Palm Beach and many other Florida Cities.
With 47 miles of awesome Atlantic coastline at the front door, turn up the volume with excitement and tune into your inner vibe with this hit collection of unforgettable surf and sand. The Palm Beaches is undoubtedly THE place to go to the beach.
LDS Population
LDS Members make up 0.64% of the population of West Palm Beach. In Florida, there are 136,549 members in 26 stakes, 184 wards, 50 branches, 5 missions, and 1 temple in Florida. A new temple is being built in Davie, Florida due to be completed in 2014.
LDS History
Between April and June 1854, Phineas Young visited the Indian chiefs in Florida and distributed copies of the Book of Mormon. Missionaries began preaching in Pensacola in January 1895 and started a number of Sunday Schools. In 1906, Charles A. Callis became president of the Florida Conference. That same year, a meetinghouse was dedicated in Jacksonville. The first stake in Florida and in the South was created in Jacksonville on January 19, 1947, by Charles A. Callis of the Quorum of the Twelve.
LDS
REALTORS

West Palm Beach, FL Area
A FREE service connecting you with experienced LDS Real Estate Agents in West Palm Beach, Lake Worth, Boynton Beach, Jupiter, Wellington, Royal Palm Beach, Acreage, Loxahatchee, Okeechobee, Stuart, and the surrounding area.
As seen on BYU-TV, we understand your family needs and concerns about food storage, ward boundaries, seminary and more. Find an LDS Realtor now!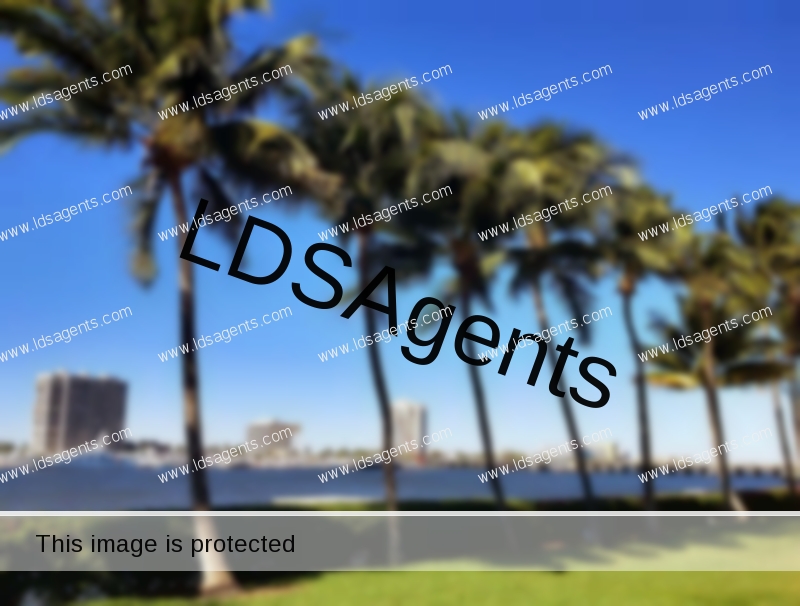 Orlando Florida Temple
170 miles N. of West Palm Beach
Family Friendly
Enjoy a fascinating array of cultural venues, sample the culinary masterworks of celebrity chef-owned restaurants, and take in one of dozens of internationally renowned destination events. Fish or dive in the Gulf Stream-warmed waters, take pleasure in the breathtaking beauty of the unique Florida ecosystem, and make memories at some of the many family-friendly attractions. Soak up sunshine on pristine beaches and golf on world-class courses.
About 101,043 people live in West Palm Beach. The original spelling of the city was "Westpalmbeach", but it was feared that the 13-letter word would be an ominous omen for the fledgling community. On November 5, 1894, 78 people met at the "Calaboose" (the first jail and police station) and passed the motion to incorporate the Town of West Palm Beach.