We connect home buyers and sellers with real estate professionals in Tallahassee and many other Florida Cities.
A fusion of cosmopolitan flair and charming personality defines the spirit of Tallahassee, Florida's Capital City—where it all comes together. From world class nature-based experiences and rich history and heritage sites, to art and film festivals and unique shopping and dining, Tallahassee is brimming with unique experiences. It's also home to Florida State University.
LDS Population
LDS Members make up 1.15% of the population in Tallahassee. In Florida, there are 136,549 members in 26 stakes, 184 wards, 50 branches, 5 missions, and 1 temple in Florida. A new temple is being built in Davie, Florida due to be completed in 2014.
LDS History
Between April and June 1854, Phineas Young visited the Indian chiefs in Florida and distributed copies of the Book of Mormon. Missionaries began preaching in Pensacola in January 1895 and started a number of Sunday Schools. In 1906, Charles A. Callis became president of the Florida Conference. That same year, a meetinghouse was dedicated in Jacksonville. The first stake in Florida and in the South was created in Jacksonville on January 19, 1947, by Charles A. Callis of the Quorum of the Twelve.
LDS
REALTORS

Tallahassee, FL Area
A FREE service connecting you with experienced LDS Real Estate Agents in Tallahassee, Lake City, Woodville, Quincy, Monticello, Lake Iamonia, and many more.
As seen on BYU-TV, we understand your family needs and concerns about food storage, ward boundaries, seminary and more. Find an LDS Realtor now!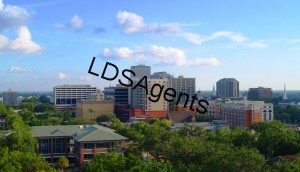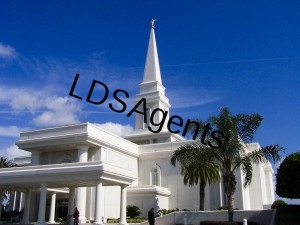 Orlando Florida Temple
256 miles SE of Tallahassee
Family Friendly
The Tallahassee area touts a menagerie of sights including one of the world's deepest freshwater springs, a wildlife habitat, Capitol buildings, fascinating museums of history, sprawling plantations, highly acclaimed fishing and hunting adventures, nearby beaches and more.
Tallahassee became the capital of Florida, then the Florida Territory, in 1824. In 2010, the population recorded by the U.S. Census Bureau was 181,376, and the Tallahassee metropolitan area is 375,371 as of 2012.