We connect home buyers and sellers with real estate professionals in Pensacola and many other Florida Cities.
Pensacola is a sea port on Pensacola Bay, which connects to the Gulf of Mexico. A large United States Naval Air Station, the first in the United States, is located southwest of Pensacola and is home to the Blue Angels flight demonstration team and the National Naval Aviation Museum. The main campus of the University of West Florida is situated north of the city center.
LDS Population
LDS Members make up 1.21% of the population of Pensacola. The state of Florida has 136,549 members in 26 stakes, 184 wards, 50 branches, 5 missions, and 1 temple in Florida. A new temple is being built in Davie, Florida due to be completed in 2014.
LDS History
Between April and June 1854, Phineas Young visited the Indian chiefs in Florida and distributed copies of the Book of Mormon. Missionaries began preaching in Pensacola in January 1895 and started a number of Sunday Schools. In 1906, Charles A. Callis became president of the Florida Conference. That same year, a meetinghouse was dedicated in Jacksonville. The first stake in Florida and in the South was created in Jacksonville on January 19, 1947, by Charles A. Callis of the Quorum of the Twelve.
LDS
REALTORS

Pensacola, FL Area
A FREE service connecting you with experienced LDS Real Estate Agents in Pensacola, Gulf Breeze, Pace, Milton, Daphne, and more.
As seen on BYU-TV, we understand your family needs and concerns about food storage, ward boundaries, seminary and more. Find an LDS Realtor now!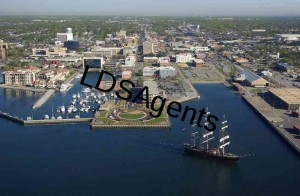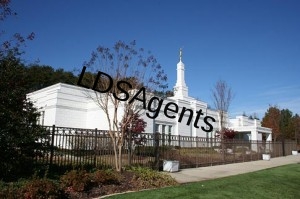 Birmingham Alabama Temple
252 miles N of Pensacola
Family Friendly
Pensacola has some great Florida beaches. Home to Gulf Islands National Seashore, the city offers some of the best fishing and boating in the area. Inland, canoeing enthusiasts won't want to miss the beauty of the Blackwater River. Closer to town, the city has a proud military heritage, which can be seen at attractions like the National Museum of Naval Aviation and the Pensacola Naval Air Station.
About 51,923 people call Pensacola home. The area was originally inhabited by Muskogean peoples; the Pensacola people lived there at the time of European contact. It changed hands several times over the next several years, and became the capital of West Florida during Florida's British (1763–1783) and second Spanish periods (1783–1821).