We connect home buyers and sellers with real estate professionals in Panama City and many other Florida Cities.
The best beach this side of paradise, Panama City Beach Florida offers 27 miles of stunning white sand, emerald green waters and surefire enjoyment in, on or under the water. The original name of the town was Harrison. Its developer, George Mortimer West, gave the town its present name because it was on a direct line between Chicago and Panama City, Panama, in Central America.
LDS Population
LDS Members make up 1.39% of Panama City's population. In Florida, there are 136,549 members in 26 stakes, 184 wards, 50 branches, 5 missions, and 1 temple in Florida. A new temple is being built in Davie, Florida due to be completed in 2014.
LDS History
Between April and June 1854, Phineas Young visited the Indian chiefs in Florida and distributed copies of the Book of Mormon. Missionaries began preaching in Pensacola in January 1895 and started a number of Sunday Schools. In 1906, Charles A. Callis became president of the Florida Conference. That same year, a meetinghouse was dedicated in Jacksonville. The first stake in Florida and in the South was created in Jacksonville on January 19, 1947, by Charles A. Callis of the Quorum of the Twelve.
LDS
REALTORS

Panama City, FL Area
A FREE service connecting you with experienced LDS Real Estate Agents in Panama City, Destin, Seaside, Rosemary Beach, Inlet Beach, Bitmore Beach, Panama City Beach, Callaway, Springfield, Lynn Haven, Altha, Hiland, Parker, Southport, Blountstown, Marianna, and more.
As seen on BYU-TV, we understand your family needs and concerns about food storage, ward boundaries, seminary and more. Find an LDS Realtor now!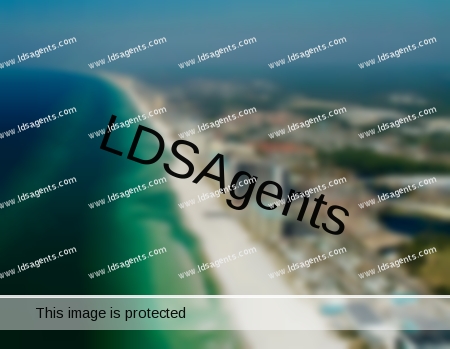 Birmingham Alabama Temple
277 miles N of Panama City
Family Friendly
Explore a vast expanse of things to do, from family-friendly mazes and Florida sport fishing to exciting nightlife and relaxing spa getaways. With boatloads of attractions, top-notch restaurants, beach activities, amazing accommodations and world-class events.
As of the census of 2010, The population of Panama City was 36,484 people, 14,792 households, and 8,613 families residing in the city. The population density was 1,245.2 people per square mile.