We connect home buyers and sellers with real estate professionals in Fort Lauderdale and many other Florida Cities.
Fort Lauderdale is sometimes known as the "Venice of America" because of its expansive and intricate canal system. Located on the Atlantic coast, the city is a popular tourist destination because of the warm weather and beautiful beaches.
LDS Population
LDS Members make up 0.48% of the population in Fort Lauderdale. The state of Florida has 136,549 members in 26 stakes, 184 wards, 50 branches, 5 missions, and 1 temple in Florida. A new temple is being built in Davie, Florida due to be completed in 2014.
LDS History
Between April and June 1854, Phineas Young visited the Indian chiefs in Florida and distributed copies of the Book of Mormon. Missionaries began preaching in Pensacola in January 1895 and started a number of Sunday Schools. In 1906, Charles A. Callis became president of the Florida Conference. That same year, a meetinghouse was dedicated in Jacksonville. The first stake in Florida and in the South was created in Jacksonville on January 19, 1947, by Charles A. Callis of the Quorum of the Twelve.
LDS
REALTORS

Fort Lauderdale, FL Area
A FREE service connecting you with experienced LDS Real Estate Agents in Fort Lauderdale, Pompano Beach, Boca Raton, The Hamptons, Coral Springs, Boynton Beach, Plantation, Weston, Davie, Cooper City, Parkland, Hollywood, Pembroke, and the surrounding cities.
As seen on BYU-TV, we understand your family needs and concerns about food storage, ward boundaries, seminary and more. Find an LDS Realtor now!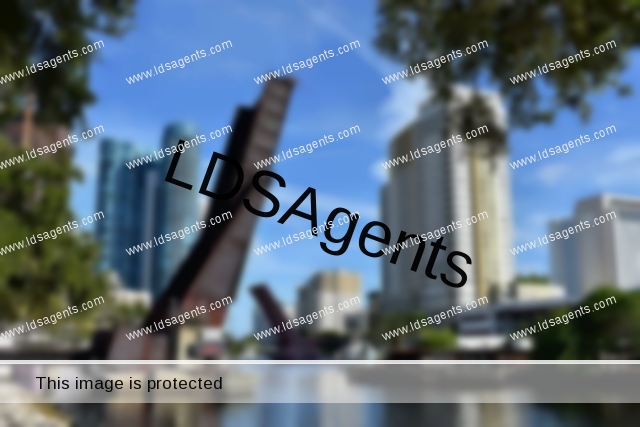 Fort Lauderdale Florida Temple
10 miles of Fort Lauderdale in Davie
Family Friendly
Fort Lauderdale is famous for its beaches, arts, culture and events. From shopping on Las Olas Boulevard, to gondola rides on the canals, to a historic riverfront. Dive into the Atlantic, hike into the Everglades or enjoy a workout and healthy fare at a resort spa. There is always much to see and do in sunny Fort Lauderdale!
About 168,528 people call Fort Lauderdale home. On average about 10 million visitors enjoy the area every year. Fort Lauderdale is named after a series of forts built by the United States during the Second Seminole War. The forts took their name from Major William Lauderdale, who was the commander of the detachment of soldiers who built the first fort.