We connect home buyers and sellers with real estate professionals in Pueblo and many other Colorado Cities.
Dine, stroll or enjoy a boat or gondola ride along this river-inspired park. After a devastating flood in 1921, the Arkansas River was diverted to a different location. The Historic Arkansas Riverwalk commemorates the river's original location with history, public art, interactive fountains, and great events.
LDS Population
LDS Members make up 2.78% of the population of Pueblo, Colorado
LDS History
The first Latter-day Saints in Colorado were predominantly from the American South. In 1846, converts from Mississippi, expecting to join Brigham Young and the pioneer company en route to the Great Basin. They formed the nucleus of permanent LDS colonization in Colorado, wintering in Pueblo in 1877-1878 and settling in 1878 in the San Luis Valley. Joined by settlers from Sanpete County and elsewhere in Utah and by two families from New Mexico, they founded several settlements in the following decade.
LDS
REALTORS

Pueblo, CO Area
A FREE service connecting you with experienced LDS Real Estate Agents in Pueblo and the surrounding area.
As seen on BYU-TV, we understand your family needs and concerns about food storage, ward boundaries, seminary and more. Find an LDS Realtor now!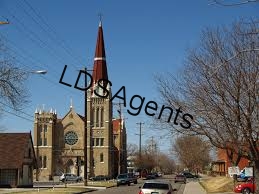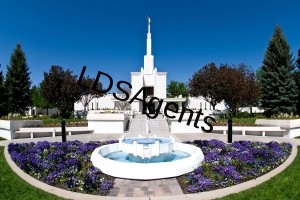 Denver Colorado Temple
112 miles N of Pueblo
Family Friendly
Check out the Historic Arkansas River Project (HARP), a 32-acre waterfront plaza with a riverwalk, a nature center and the world's longest painting — a colorful two-mile-long mural on the side of a 65-foot-high levee. Enjoy a morning stroll along the picturesque riverwalk, or get your heart pumping on one of the bike trails, many of which connect to nearby Lake Pueblo State Park, one of the state's most popular. If you'd rather be in the water than next to it, head to the river's Whitewater Park, where you can kayak, bodyboard and surf.
About 106,595 people call Pueblo, Colorado home. Pueblo is situated at the confluence of the Arkansas River and Fountain Creek 112 miles south of the Colorado State Capitol in Denver, and 43 miles south of Colorado Springs. Pueblo is home to Colorado State University-Pueblo, a regional comprehensive university.