We connect home buyers and sellers with real estate professionals in Visalia and many other California Cities.
Settled in 1852, Visalia is the oldest continuously inhabited inland European settlement between Stockton and Los Angeles. It is the 5th largest city in the San Joaquin Valley. As the county seat of Tulare County, Visalia serves as the economic and governmental center to one of the most productive single agricultural counties in the country. Yosemite, Sequoia, and Kings Canyon National Parks are located in the nearby Sierra Nevada mountains, the highest mountain range in the contiguous United States.
LDS Population
LDS Members make up 1.79% of the population of Visalia. The state of California has the largest LDS population outside of Utah. California has 768,344 members in 1,348 wards and branches, 16 missions, and 7 temples and 189 Family History Centers.
LDS History
LDS pioneers traveled from New York City on February 4th, 1846 on the ship The Brooklyn and arrived in Yerba Buena, now San Francisco, on July 31, 1846. The pioneers were led by Samuel Brannan who published San Francisco's first newspaper, "The California Star", on January 9th, 1847. Brannan helped spark the gold rush by sending copies of "The California Star" with news of gold at Sutter's Mill back east. Meanwhile, a group of roughly 500 other LDS members marched to San Diego in the Mormon Battalion in defense of the U.S. Mexican War. After the war was finished some of the Mormon Battalion members, like Henry Bigler, went up north towards Sacramento and began working for James W. Marshall at Sutter's Mill. Here they were present when gold was officially discovered on January 24th, 1848.
LDS
REALTORS

Visalia, CA Area
FREE service connecting you with experienced LDS Real Estate Agents in Visalia, Fresno, Clovis, Hanford, Tulare, Merced, Portorville, Lemoore, Lindsay, Strathmore, Springville, Camp Nelson, Three Rivers, Woodlake, Exeter, Ivanhoe, Farmersville, Dinuba, Reedly, Kingsburg, Corcoran, Paso Robles, Cambria, Avila, Pismo Beach, San Luis Obispo, and the surrounding area.
As seen on BYU-TV, we understand your family needs and concerns about food storage, ward boundaries, seminary and more. Find an LDS Realtor now!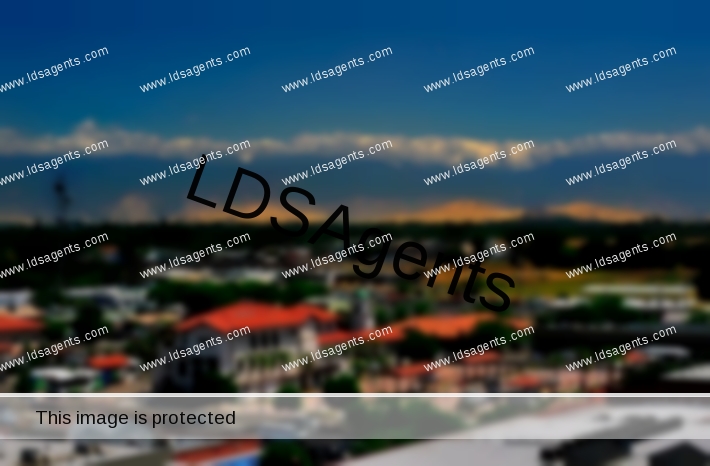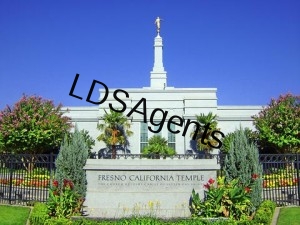 Fresno California Temple
44 miles NW of Visalia
Family Friendly
Nestled in the foothills below the majestic Sierra Nevada. Visalia is the Gateway of Sequoia and Kings Canyon National Parks. The city's charm and strong community welcome visitors year-round for an experience filled with live entertainment, stunning art, rich history, and world-class restaurants. Spectacular scenery, diverse terrain, and a nearly unlimited array of outdoor adventures await.
Visalia's population was 124,442 at the 2010 census. Visalia is situated in the agricultural San Joaquin Valley of California, approximately 230 miles southeast of San Francisco, 190 miles north of Los Angeles, and 36 miles west of Sequoia National Park.