We connect home buyers and sellers with real estate professionals in Ventura and many other California Cities.
The Ventura Pier is a very prominent landmark on the Pacific Ocean.Ventura is often cited as a stand alone experience that epitomizes the California of days gone by, while simultaneously providing amenities found in much more urban settings. Ventura is just an hour's drive from Los Angeles and Hollywood. Ventura is located along the scenic southern-most part of California's Central Coast.
LDS Population
LDS Members make up 2.48% of Ventura's population. The state of California has the largest LDS population outside of Utah. California has 768,344 members in 1,348 wards and branches, 16 missions, and 7 temples and 189 Family History Centers.
LDS History
LDS pioneers traveled from New York City on February 4th, 1846 on the ship The Brooklyn and arrived in Yerba Buena, now San Francisco, on July 31, 1846. The pioneers were led by Samuel Brannan who published San Francisco's first newspaper, "The California Star", on January 9th, 1847. Brannan helped spark the gold rush by sending copies of "The California Star" with news of gold at Sutter's Mill back east. Meanwhile, a group of roughly 500 other LDS members marched to San Diego in the Mormon Battalion in defense of the U.S. Mexican War.
LDS
REALTORS

Ventura, CA Area
A FREE service connecting you with experienced LDS Real Estate Agents in Ventura, Oxnard, Camarillo, Calbasas, and the surrounding area.
As seen on BYU-TV, we understand your family needs and concerns about food storage, ward boundaries, seminary and more. Find an LDS Realtor now!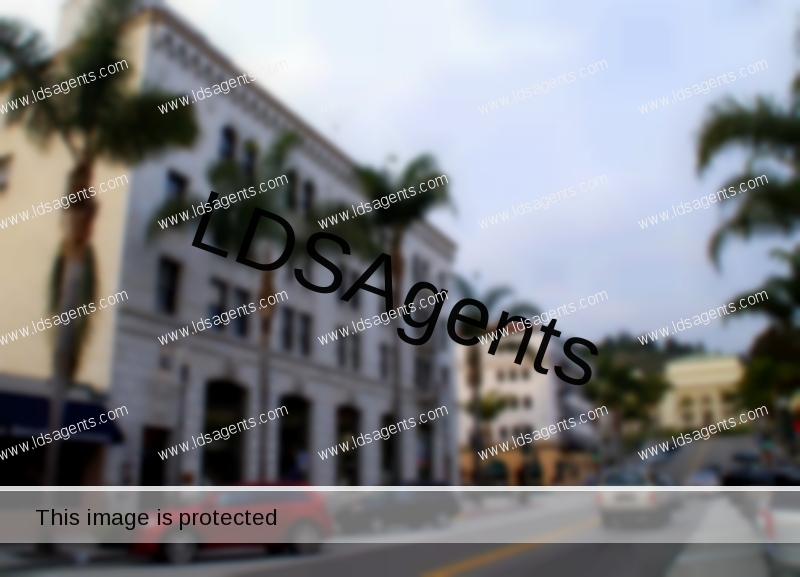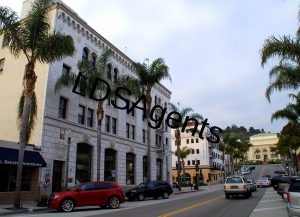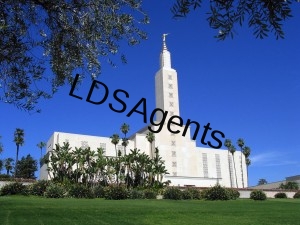 Los Angeles Temple
65 miles SE of Ventura
Family Friendly
Visitors to Ventura enjoy the abundant arts and cultural activities, outdoor adventures and the rich fusion of agricultural abundance and ocean side proximity that make it a chef's paradise. The Channel Islands National Park lies just off shore as does a National Marine Sanctuary. The Los Padres National Forest is found in Ventura's foothills.
Ventura, officially the City of San Buenaventura; commonly called San Buenaventura before 1891, is the county seat of Ventura County, California. Incorporated in 1866, the population was 106,433 at the 2010 census, up from 100,916 at the 2000 census.