We connect home buyers and sellers with real estate professionals in San Diego and many other California Cities.
San Diego is the birthplace of California and is known for its mild year-round climate, natural deep-water harbor, extensive beaches, long association with the U.S. Navy, and recent emergence as a healthcare and biotechnology development center.
LDS Population
LDS Members make up 2.34% of the population of San Diego. The state of California has the largest LDS population outside of Utah. California has 768,344 members in 1,348 wards and branches, 16 missions, 7 temples and 189 Family History Centers.
LDS History
The Mormon Battalion was the only religiously based unit in United States military history, and it served from July 1846 to July 1847 during the Mexican-American War. The battalion was a volunteer unit of between 534 and 559 Latter-day Saints men led by LDS company officers, commanded by regular US army officers. During its service, the battalion made a grueling march nearly 2,000 miles long from Council Bluffs, Iowa, to San Diego.
LDS
REALTORS

San Diego, CA Area
A FREE service connecting you with experienced LDS Real Estate Agents in San Diego, Carlsbad, Temecula, Murrieta, Oceanside, El Cajon, Del Mar, Vista, Poway, Fallbrook, Santee, Ramona, Rancho Penasquitos, Escondido, Rancho Bernardo, Santee, Scripps Ranch, Mira Mesa, and other surrounding cities.
As seen on BYU-TV, we understand your family needs and concerns about food storage, ward boundaries, seminary and more. Find an LDS Realtor now!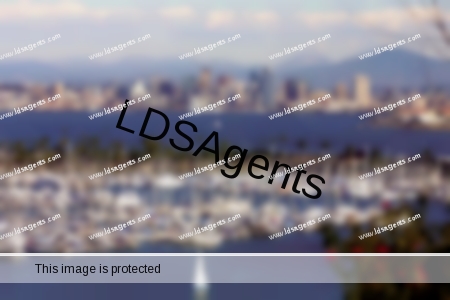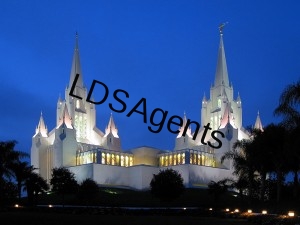 San Diego California Temple
14 miles NW of San Diego in La Jolla
Family Friendly
San Diego's regions are so unique and diverse; there are plenty of options to discover something new. Spend a day relaxing in one of the many beach communities, then hiking in the east San Diego County mountains the next. Don't miss the Mormon Battalion Historic Site, a visitor center in Old Town San Diego State Historic Park, in San Diego.
San Diego has a population of 1,307,402 people. The urban area of San Diego extends beyond the administrative city limits and has a total population of 2,956,746, making it the third-largest urban area in the state.