We connect home buyers and sellers with real estate professionals in Poway and many other California Cities.
The name of the beautiful valley of Poway (Pauwai) is derived from the language of the Diegueno and Luiseno Indians who roamed the area for several hundred years before the Spaniards came. Traces of these Native Americans still remain. In the late 1980's, development of the 700-acre Poway Business Park began in the southern area of the City. The Business Park is home to more than 400 businesses today and provides more than 16,000 jobs.
LDS Population
LDS Members make up 2.34% of the population of Poway. The state of California has the largest LDS population outside of Utah. California has 768,344 members in 1,348 wards and branches, 16 missions, 7 temples and 189 Family History Centers.
LDS History
The Mormon Battalion was the only religiously based unit in United States military history, and it served from July 1846 to July 1847 during the Mexican-American War. The battalion was a volunteer unit of between 534 and 559 Latter-day Saints men led by LDS company officers, commanded by regular US army officers. During its service, the battalion made a grueling march nearly 2,000 miles long from Council Bluffs, Iowa, to San Diego.
LDS
REALTORS

Poway, CA Area
A FREE service connecting you with experienced LDS Real Estate Agents in Poway, San Diego, Carlsbad, Temecula, Murrieta, Escondido, Oceanside, El Cajon, Del Mar, Vista, Fallbrook, Santee, and other surrounding cities.
As seen on BYU-TV, we understand your family needs and concerns about food storage, ward boundaries, seminary and more. Find an LDS Realtor now!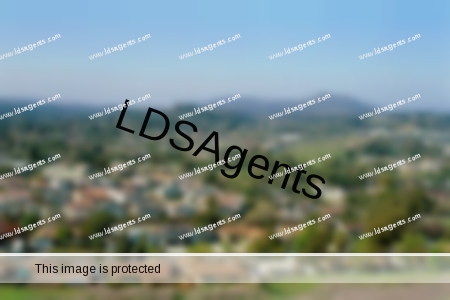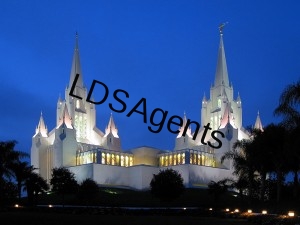 San Diego California Temple
23 miles SW of Poway
Family Friendly
With an active arts community, museums, Lake Poway, an ecological reserve and plenty of parks you'll have no problem finding something to do in Powa
As of the 2010 census the city had a population of 47,811 Even though Poway lies geographically in the middle of San Diego County, most consider its relative location as north county inland. Poway's rural roots gave rise to its slogan "The City in the Country."