We connect home buyers and sellers with real estate professionals in Palmdale and many other California Cities.
Palmdale is separated from Los Angeles by the San Gabriel Mountain range. Over the last 25 years this city has consistently been ranked in the top 25 fastest growing cities in the United States. The city is known as a family-oriented community with a high quality of life.
LDS Population
LDS Members make up 1.54% of Palmdale's population. The state of California has the largest Mormon population outside of Utah. California has 768,344 members in 1,348 wards and branches, 16 missions, and 7 temples and 189 Family History Centers.
LDS History
LDS pioneers traveled from New York City on February 4th, 1846 on the ship The Brooklyn and arrived in Yerba Buena, now San Francisco, on July 31, 1846. The pioneers were led by Samuel Brannan who published San Francisco's first newspaper, "The California Star", on January 9th, 1847. Brannan helped spark the gold rush by sending copies of "The California Star" with news of gold at Sutter's Mill back east. Meanwhile, a group of roughly 500 other LDS members marched to San Diego in the Mormon Battalion in defense of the U.S. Mexican War.
LDS
REALTORS

Palmdale, CA Area
A FREE service connecting you with experienced LDS Real Estate Agents in Palmdale, Lancaster, Quartz Hill, Leona Valley, Little Rock, Roseamond, California City, Llano, Pearblossom, Antelope Valley, High Desert, and the surrounding area.
As seen on BYU-TV, we understand your family needs and concerns about food storage, ward boundaries, seminary and more. Find an LDS Realtor now!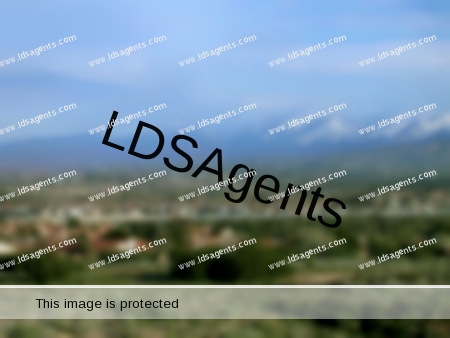 Oklahoma City Temple
62 miles S of Palmale
Family Friendly
There is so much to do in Palmdale all year round. The LA County Air Show is a big attraction in March as are other events and festivals.
Palmdale's population was 152,750 at the 2010 census, up from 116,670 as of the 2000 census. Palmdale is the 32nd most populous city in California and ranks 158th nationally. According to the Greater Antelope Valley Economic Alliance report in 2009 the Palmdale / Lancaster, CA Urbanized Area has a population of 483,998.