We connect home buyers and sellers with real estate professionals in Palm Springs and many other California Cities.
Palm Springs is an oasis in a hilly desert landscape. The city is just over 100 miles east of Los Angeles and has been a resort destination since the late 19th century. After World War II Palm Springs became a hotbed of mid-century modern architecture and design. Palm Springs continues to grow and develop, but remains a place to relax and rejuvenate.
LDS Population
LDS Members make up 2.39% of the population. The state of California has the largest LDS population outside of Utah. California has 768,344 members in 1,348 wards and branches, 16 missions, and 7 temples and 189 Family History Centers.
LDS History
The Mormon Battalion was the only religiously based unit in United States military history, and it served from July 1846 to July 1847 during the Mexican-American War. The battalion was a volunteer unit of between 534 and 559 Latter-day Saints men led by LDS company officers, commanded by regular US army officers. During its service, the battalion made a grueling march nearly 2,000 miles long from Council Bluffs, Iowa, through the Palm Springs area to San Diego.
LDS
REALTORS

Palm Springs, CA Area
A FREE service connecting you with experienced LDS Real Estate Agents in Palm Springs, Indian Wells, La Quinta, Bermuda Dunes, Rancho Mirage, Cathedral City, Thousand Palms, and other cities.
As seen on BYU-TV, we understand your family needs and concerns about food storage, ward boundaries, seminary and more. Find an LDS Realtor now!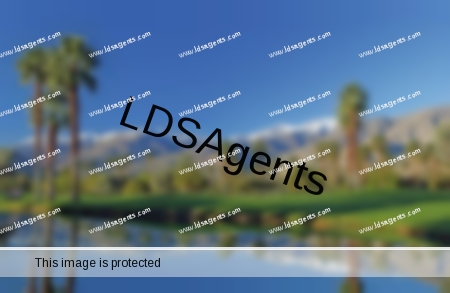 Redlands California Temple
45 miles NW of Palm Springs
Family Friendly
Biking, golf, hiking, horseback riding, swimming, and tennis in the nearby desert and mountain areas are major forms of recreation in Palm Springs. You can escape into the mountains by taking the Palm Springs Tram up 2, 643 feet where you'll experience a 30 degree temperature change from the valley floor.
The population is around 44,552 people. Palm Springs covers approximately 94 square miles, making it the largest city in the county by land area.