We connect home buyers and sellers with real estate professionals in Modesto and many other California Cities.
Modesto has been honored as a Tree City USA numerous times. It is surrounded by rich farmland; Stanislaus County ranks sixth among California counties in farm production. Modesto was immortalized in the 1973 George Lucas film American Graffiti.
LDS Population
LDS Members make up 2.73% of the population of Modesto. The state of California has the largest LDS population outside of Utah. California has 768,344 members in 1,348 wards and branches, 16 missions, and 7 temples and 189 Family History Centers.
LDS History
LDS pioneers traveled from New York City on February 4th, 1846 on the ship The Brooklyn and arrived in Yerba Buena, now San Francisco, on July 31, 1846. The pioneers were led by Samuel Brannan who published San Francisco's first newspaper, "The California Star", on January 9th, 1847. Brannan helped spark the gold rush by sending copies of "The California Star" with news of gold at Sutter's Mill back east. Meanwhile, a group of roughly 500 other LDS members marched to San Diego in the Mormon Battalion in defense of the U.S. Mexican War.
LDS
REALTORS

Modesto, CA Area
A FREE service connecting you with experienced LDS Real Estate Agents in Modesto, Ceres, Turlock, Riverbank, Oakdale, Hughson, Salida, Patterson, Newman, Hilmar, Delhi, Atwater, Denair, Keyes, Waterford, Manteca, Ripon, and other cities.
As seen on BYU-TV, we understand your family needs and concerns about food storage, ward boundaries, seminary and more. Find an LDS Realtor now!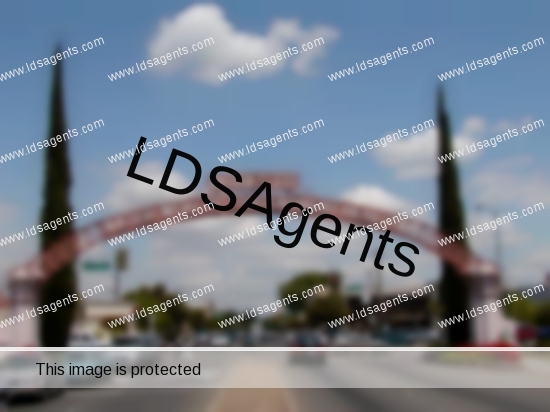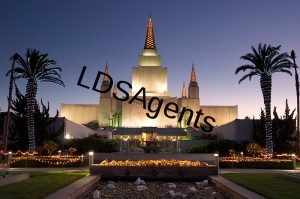 Oakland California Temple
80 miles NW of Modesto
Family Friendly
Downtown Modesto has been thoroughly modernized, including new attractions such as Gallo Center for the Arts and the new Downtown Plaza adjacent to Modesto Centre Plaza. History, baseball games, the symphony, parks and other activities will keep your family active and engaged in Modesto.
With a population of approximately 201,165 people, Modesto ranks as the 18th largest city in the state of California. The Modesto Census County Division has a population of 312,842.