We connect home buyers and sellers with real estate professionals in Lancaster and many other California Cities.
An hour north of Los Angeles, away from traffic and smog, Lancaster boasts blue skies and four seasons of natural beauty. Located in Southern California's High Desert region, the City of Lancaster keeps visitors warm and active during the day and cool and relaxed at night. Beyond the breathtaking desert scenery of scattered Joshua Trees and fields of Poppies, Lancaster offers countless parks and recreational facilities to enhance its family-oriented community focus.
LDS Population
LDS Members make up 1.54% of Lancaster's population. The state of California has the largest LDS population outside of Utah. California has 768,344 members in 1,348 wards and branches, 16 missions, and 7 temples and 189 Family History Centers.
LDS History
LDS pioneers traveled from New York City on February 4th, 1846 on the ship The Brooklyn and arrived in Yerba Buena, now San Francisco, on July 31, 1846. The pioneers were led by Samuel Brannan who published San Francisco's first newspaper, "The California Star", on January 9th, 1847. Brannan helped spark the gold rush by sending copies of "The California Star" with news of gold at Sutter's Mill back east. Meanwhile, a group of roughly 500 other LDS Members marched to San Diego in the Mormon Battalion in defense of the U.S. Mexican War.
LDS
REALTORS

Lancaster, CA Area
A FREE service connecting you with experienced LDS Real Estate Agents in Lancaster, Palmdale, and the surrounding area.
As seen on BYU-TV, we understand your family needs and concerns about food storage, ward boundaries, seminary and more. Find an LDS Realtor now!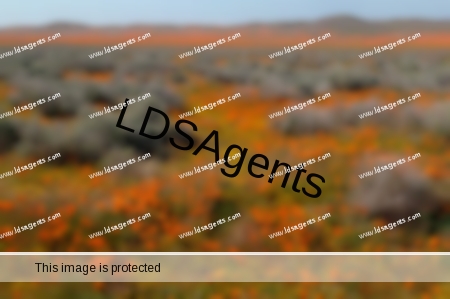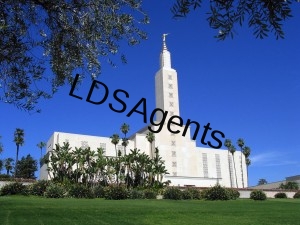 Los Angeles Temple
69 miles S of Lancaster
Family Friendly
With a stroll down historic Lancaster Boulevard, visitors can eat and shop at local fine restaurants and boutiques, wander past aerospace monuments and murals, and weave in and out of museums and performance centers. The Lancaster Performing Arts Center showcases award winning entertainment, while Lancaster Museum and Art Gallery houses a growing assortment of local and international art.
The population of Lancaster has grown from 37,000 residents at the time of incorporation in 1977, to 156,633 people as of the 2010 census, which makes it the largest city in the California portion of the Mojave Desert.