We connect home buyers and sellers with real estate professionals in Fresno and many other California Cities.
Fresno was founded by the Central Pacific Railroad Company in 1872. The name Fresno is the Spanish language word for the ash tree, and an ash leaf is featured on the city's flag. The historic Fulton Mall and Chinatown are two downtown areas which still retain an exceptional amount of historic buildings.
LDS Population
LDS Members make up 2.32% of the population of Fresno. The state of California has the largest LDSpopulation outside of Utah. California has 768,344 members in 1,348 wards and branches, 16 missions, and 7 temples and 189 Family History Centers.
LDS History
LDS pioneers traveled from New York City on February 4th, 1846 on the ship The Brooklyn and arrived in Yerba Buena, now San Francisco, on July 31, 1846. The pioneers were led by Samuel Brannan who published San Francisco's first newspaper, "The California Star", on January 9th, 1847. Brannan helped spark the gold rush by sending copies of "The California Star" with news of gold at Sutter's Mill back east. Meanwhile, a group of roughly 500 other LDS Members marched to San Diego in the Mormon Battalion in defense of the U.S. Mexican War. After the war was finished some of the Mormon Battalion members, like Henry Bigler, went up north towards Sacramento and began working for James W. Marshall at Sutter's Mill. Here they were present when gold was officially discovered on January 24th, 1848.
LDS
REALTORS

Fresno, CA Area
A FREE service connecting you with experienced LDS Real Estate Agents in Fresno, Clovis, Visalia, Hanford, Merced, Porterville, Roland Heights, and the surrounding area.
As seen on BYU-TV, we understand your family needs and concerns about food storage, ward boundaries, seminary and more. Find an LDS Realtor now!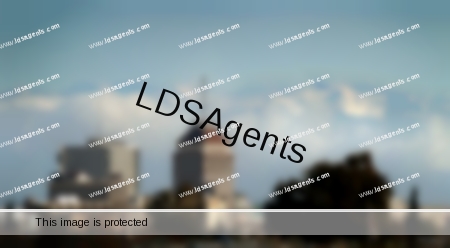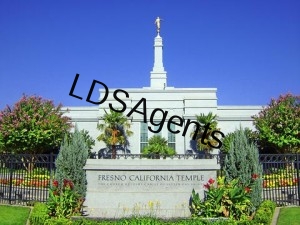 Fresno California Temple
Fresno California
Family Friendly
Whether you're a sports enthusiast looking for the next big game, an avid art lover in search of hidden treasures, a foodie with a big appetite for fresh produce and local flavors, or the next Olympic snowboarding champion, Fresno has a playground for you, any time of year!
As of 2013, Fresno's population was 509,000 making it the fifth largest city in California, the largest inland city in California and the 34th largest in the nation. Fresno is in the center of the San Joaquin Valley and is the largest city in the Central Valley, which contains the San Joaquin Valley.