We connect home buyers and sellers with real estate professionals in Danville and many other California Cities.
For over 130 years, Danville's history has been one of change and growth. Often referred to as the "Heart of the San Ramon Valley," Danville was first populated by the Bay Miwok Indians who lived next to the creeks and camped on Mount Diablo in the summer. Danville is known for its small-town atmosphere and its outstanding quality of life.
LDS Population
LDS Members make up 2.07% of the population in Danville. The state of California has the largest Mormon population outside of Utah. California has 768,344 members in 1,348 wards and branches, 16 missions, and 7 temples and 189 Family History Centers.
LDS History
Latter-day Saints have played important roles in California History. A group of a few hundred Mormon converts from the Northeastern United States and Europe arrived at what would become San Francisco in the 1840s aboard the ship Brooklyn, more than doubling the population of the small town. The Pleasanton LDS Stake, 675th stake of the LDS Church, was created on 8 Dec 1974 with Dale Edwin Nielsen as first stake president.
LDS
REALTORS

Danville, CA Area
A FREE service connecting you with experienced LDS Real Estate Agents in Danville, Pleasanton, the East Bay Area, Hayward, Freemont, Livermore, Dublin, San Ramon, Walnut Creek, Concord, Martinez and many more.
As seen on BYU-TV, we understand your family needs and concerns about food storage, ward boundaries, seminary and more. Find an LDS Realtor now!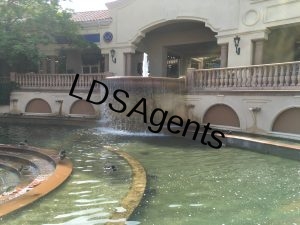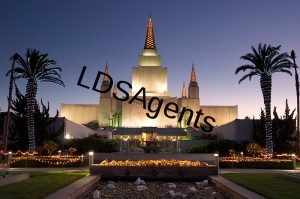 Oakland California Temple
23 miles W of Danville
Family Friendly
One of Danville's most desirable attributes is its sense of community. The town hosts a wonderful array of events throughout the year from Farmer's Markets to street fairs to holiday celebrations. The Town's highly rated schools, executive homes, and unending recreational activities including hiking, biking, swimming and more add to the town's unparalleled appeal.
Danville's population was 42,039 in 2010. According to Businessweek, Danville is the 41st most expensive zip code in America. Danville is one of California's top 25 wealthiest cities, and one of the wealthiest suburbs of Oakland and San Francisco.