We connect home buyers and sellers with real estate professionals in Corona and many other California Cities.
The City of Corona is located approximately 45 miles southeast of Los Angeles in western Riverside County. A city whose heritage spans more than a century, Corona has emerged as an ethnically diverse community, where a significant percentage of the population is made up of young, well educated families.
LDS Population
LDS Members make up 2.38% of Corona's population. The state of California has the largest LDS population outside of Utah. California has 768,344 members in 1,348 wards and branches, 16 missions, and 7 temples and 189 Family History Centers.
LDS History
LDS pioneers traveled from New York City on February 4th, 1846 on the ship The Brooklyn and arrived in Yerba Buena, now San Francisco, on July 31, 1846. The pioneers were led by Samuel Brannan who published San Francisco's first newspaper, "The California Star", on January 9th, 1847. Brannan helped spark the gold rush by sending copies of "The California Star" with news of gold at Sutter's Mill back east. Meanwhile, a group of roughly 500 other LDS members marched to San Diego in the Mormon Battalion in defense of the U.S. Mexican War.
LDS
REALTORS

Corona, CA Area
A FREE service connecting you with experienced LDS Real Estate Agents in Corona, Redlands, Lake Arrowhead, Crestline, San Bernardino, Yucaipa, Norco, Riverside, Lake Elsinore, Murrieta, Mira Loma, and the surrounding area.
As seen on BYU-TV, we understand your family needs and concerns about food storage, ward boundaries, seminary and more. Find an LDS Realtor now!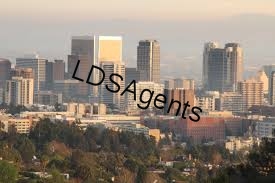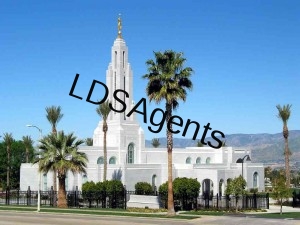 Redlands California Temple
29 miles NE of Corona
Family Friendly
The Corona community boasts many amenities that provide a first-rate quality of life for residents. The City has more than 394 acres of parks, with sports fields, basketball courts, playgrounds, tennis courts, two skateparks and an outdoor pool.
Corona is a city in Riverside County, California, United States. As of the 2010 census, the city had a population of 152,374, up from 124,966 at the 2000 census. The cities of Norco and Riverside lie to the northeast, Chino Hills to the northwest, Yorba Linda, the Cleveland National Forest and the Santa Ana Mountains to the southwest.