We connect home buyers and sellers with real estate professionals in Little Rock and many other Arkansas Cities.
Arkansas's capital city, Little Rock began on the Arkansas River and years later it's still the place to be with the bustling River Market District featuring restaurants, shops, bars, museums and hotels. Focal points in the area are the Clinton Presidential Center & Park, neighboring world headquarters of Heifer International with its Heifer Village, and the Central Arkansas Nature Center.
LDS Population
LDS Members make up 1.07% of Little Rock's population. The state of Arkansas has 27,559 members, 5 stakes , 35 wards and 27 branches, and 1 mission.
LDS History
Elders Wilford Woodruff and Henry Brown arrived as missionaries in Bentonville on January 28, 1835. Woodruff's teachings led to the baptism of a Mr. and Mrs. Jonathan Hubbel, the first converts in Arkansas, on 22 February 1835. The year 1857 marked a tragic era in Church history in Arkansas. Elder Parley P. Pratt was murdered on May 13, 1857 near Alma, Arkansas.
LDS
REALTORS

Little Rock, AR Area
A FREE service connecting you with experienced LDS Real Estate Agents in Little Rock, Jacksonville, Bryant, Hot Springs, and many more cities.
As seen on BYU-TV, we understand your family needs and concerns about food storage, ward boundaries, seminary and more. Find an LDS Realtor now!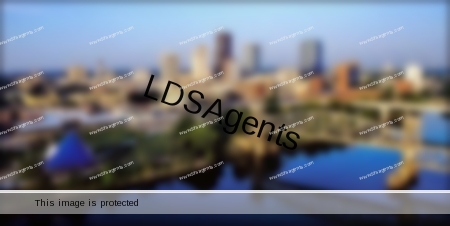 Memphis Tennessee Temple
137 miles NE of Little Rock
Family Friendly
Little Rock's attractions are as diverse as the city's landscape, and offer a wide variety of fun. Little Rock wrote the book on great Arkansas vacation ideas from history, arts and culture, sustainability, nature, sports, urban outdoor adventure, a Presidential library and everything in between.
Little Rock is the capital and is the largest city of the state of Arkansas with a population of 193,524. Located near the geographic center of Arkansas, Little Rock derives its name from a small rock formation on the south bank of the Arkansas River called la Petite Roche (French: "the little rock").