We connect home buyers and sellers with real estate professionals in Yuma and many other Arizona Cities.
Founding fathers of Yuma immediately saw the natural crossing of the Colorado River as an ideal spot for a city, as the Colorado River narrows to slightly under 1,000 feet wide in one small point.
LDS Population
LDS Members make up 3.3% of the population in Yuma. Arizona has 381,235 members in 794 Congregations in Arizona, with 4 missions and 6 temples.
LDS History
As early as 1856 the newly formed Republican Party linked slavery and polygamy as the "twin relics of barbarism," and supported the passage of the Morrill Anti-Bigamy Act in 1862. In the mid-1880's, twelve prominent, Mormon leaders were convicted under this latest statute and nine were imprisoned at the Yuma Territorial Prison. This era in the history of the Yuma Territorial Prison was short-lived. By 1890, the LDS Church issued the Manifesto, which banned plural marriage.
LDS
REALTORS

Yuma, AZ Area
A FREE service connecting you with experienced LDS Real Estate Agents in Yuma, Fortuna, Winterhaven, Somerton, and many other Arizona cities.
As seen on BYU-TV, we understand your family needs and concerns about food storage, ward boundaries, seminary and more. Find an LDS Realtor now!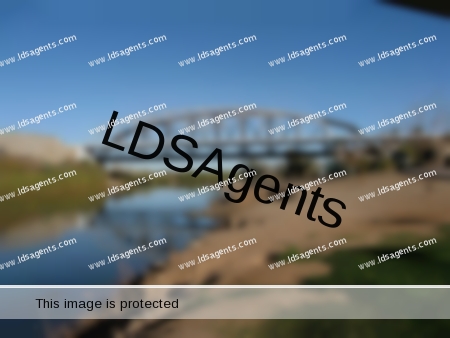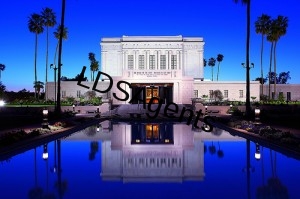 Mesa Arizona Temple
191 miles NE of Yuma
Family Friendly
Yuma contains the historical Yuma Territorial Prison, the Yuma Quartermaster Depot State Historic Park, and a historic downtown area. Every February Yumans enjoy the annual Yuma Jaycees Silver Spur Rodeo. A parade opens the events. Cowboys and cowgirls from all over the country compete in the festivities.
Yuma is located in the southwestern corner of the state, and the population of the city is 93,064. More than 85,000 retirees make Yuma their winter residence. Yuma is center of the fourth largest metropolitan area in Arizona. It is located near the borders of California and Mexico. The earliest Arizona earthquakes were recorded at Fort Yuma.