We connect home buyers and sellers with real estate professionals in Edmonton and many other Alberta Cities.
Edmonton is a cultural, governmental and educational center. It hosts a year-round slate of festivals, reflected in the nickname "The Festival City." It is home to North America's largest mall, West Edmonton Mall (the world's largest mall from 1981 until 2004), and Fort Edmonton Park, Canada's largest living history museum.
LDS Population
Alberta has 77,987 members, 2 missions, 208 wards and branches, 3 temples and 36 Family History Centers.
LDS History
The first known Latter-day Saints to enter what is now Alberta were Simeon F. Allen and his son Heber S. Allen of Hyrum, Utah, who contracted work in 1883 on the Canadian Pacific Railroad between Medicine Hat and Calgary. They were joined by other saints from Utah working on the contract. A few years later in 1886, Cache Stake President Charles O. Card received permission from Church President John Taylor to investigate colonizing opportunities in southwestern Canada.
LDS
REALTORS

Edmonton, AB Area
A FREE service connecting you with experienced LDS Real Estate Agents in Edmonton, St. Albert, Sherwood Park, Spruce Grove, Leduc, and the surrounding area.
As seen on BYU-TV, we understand your family needs and concerns about food storage, ward boundaries, seminary and more. Find an LDS Realtor now!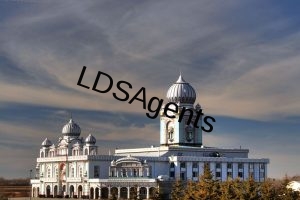 Edmonton Alberta Temple
Edmonton Alberta
Family Friendly
Edmonton is jam packed with adventure for outdoor enthusiasts, offers a rich arts and cultural experience, and has plenty of events and attractions to keep you busy all year round!
Edmonton has a population of 812,201 making it Alberta's second-largest city and Canada's fifth-largest municipality. This population represents 70 percent of the total 2011 population of 1,159,869 within the Edmonton census metropolitan area. Edmonton is the northernmost North American city with a metropolitan population over one million.