We connect home buyers and sellers with real estate professionals in Mobile and many other Alabama Cities.
Alabama's only salt water port, Mobile is located at the head of the Mobile Bay and the north-central Gulf Coast. It is the principal municipality of the Mobile Metropolitan Statistical Area, a region of 412,992 residents.
LDS Population
LDS Members make up 0.75% of the population of Mobile. In the state of Alabama there are 34,725 members, 6 stakes, 42 wards, 33 branches, 1 mission, and 1 temple.
LDS History
Concerted missionary efforts in Alabama started around 1842-1843 in Alabama with the work of Elders James Brown and John U. Eldridge. Before August 24, 1842, branches in Tuscaloosa and Perry counties were organized by Elder Brown. A wood-frame Magnolia Chapel of The Church of Jesus Christ of Latter-day Saints was completed in 1913. A Sunday School was organized in Montgomery on August 22, 1911. Many of these early converts were baptized in the Alabama River.
LDS
REALTORS

Mobile, AL Area
A FREE service connecting you with experienced LDS Real Estate Agents in Mobile, Daphne, Fairhope, Semmes, Theodore, Saraland, and the surrounding area.
As seen on BYU-TV, we understand your family needs and concerns about food storage, ward boundaries, seminary and more. Find an LDS Realtor now!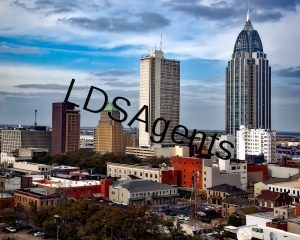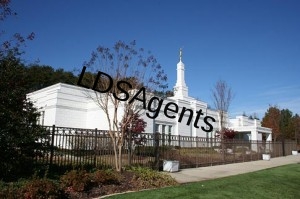 Birmingham Alabama Temple
250 miles NE of Mobile
Family Friendly
Mobile has several art museums, a symphony orchestra, a professional opera, a professional ballet company, and a large concentration of historic architecture. Mobile is known for having the oldest organized Carnival celebrations in the United States.
With a population of 195,111 people, Mobile is the third most populous city in Alabama. The median age is 35.7. Mobile began as the first capital of colonial French Louisiana in 1702. During its first 100 years, Mobile was a colony of France, then Britain, and lastly Spain. Mobile first became a part of the United States of America in 1813.