We connect home buyers and sellers with real estate professionals in Birmingham and many other Alabhama Cities.
Birmingham has begun to experience something of a rebirth. New resources have been dedicated in reconstructing the downtown area into a 24-hour mixed-use district. The market for downtown lofts and condominiums has increased while restaurant, retail and cultural options are also beginning to expand.
LDS Population
LDS Members make up 0.72% of Birmingham's population. In Alabama there are 34,725 members, 6 stakes, 42 wards, 33 branches, 1 mission, and 1 temple.
LDS History
Concerted missionary efforts in Alabama started around 1842-1843 in Alabama with the work of Elders James Brown and John U. Eldridge. Persecution was widespread in the 1880s with some even asking Alabama's governor to force the missionaries from the state. This subsided somewhat by 1894. A Sunday School was organized in Montgomery on August 22, 1911. Many of these early converts were baptized in the Alabama River. The LDS Church began to grow more rapidly in Alabama following World War II. Alabama's first stake was created in Huntsville in 1968.
LDS
REALTORS

Birmingham, AL Area
A FREE service connecting you with experienced LDS Real Estate Agents in Birmingham, Gardendale, Mountain Brook, Hoover, Bessemer, Irondale, Fultondale, Vestavia, Pelham, Helena, Alabaster, Homewood, and more.
As seen on BYU-TV, we understand your family needs and concerns about food storage, ward boundaries, seminary and more. Find an LDS Realtor now!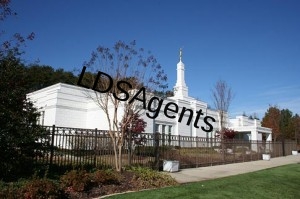 Birmingham Alabama Temple
Gardendale – 12 miles N of Birmingham
Family Friendly
Thanks to its economy and concentration of colleges and universities, Birmingham attracts lots of young families who appreciate its museums, gardens and other kid-pleasing attractions. Alabama's largest city is arguably its most family friendly city.
Being the largest city in Alabama, 212,237 people call Birmingham home. Birmingham hosts a large number of universities and colleges. Birmingham ranks as one of the most important business centers in the Southeastern United States and is also one of the largest banking centers in the United States.